Regular price
Sale price
$52.00 USD
Unit price
per
Sale
Sold out
Manganoan is a very new mineral discovered in Pakistan in 2019.
It is a mixture of  Pink calcite and white aragonite, and often has many natural fissures and small crystals in its structure, which is common for this type of mineral.
It's common to have white inclusions of Calcite within this crystal, sometimes in a banding formation.
This special calcite variety promotes inner peace, compassion, pure love, joy, and self-healing vibrations. This is a true healer of the heart, one is able to push forward through any lingering trauma or pain that may have gone unresolved. The energies of Mangano Calcite allow one to find resolution while extinguishing the negative filled emotions within. One can then reach a sense of harmony and learn to achieve mental peace when utilizing the rejuvenating effects of this heavenly stone.
The most valued energy that this mineral gives off is that of self comfort and love. One will slowly learn to become more comfortable with themselves and who they are each day. Mangano Calcite shows one the type of person they truly are once all the layers of yourself are peeled back. Becoming familiar with your true self is the gateway for one to find complete and pure happiness. This mineral gracefully reveals your spirit while bringing about a sense of security and confidence in knowing the real you. One's subconscious mind begins to reflect this self image and slowly develops your path to total enlightenment.
*Please note : Due to the nature of the crystals, each crystal is subject to slight variations. However, they are all unique in their own ways from our beloved Mother Earth. Your crystals or palm stones may contain cracks, druzy pockets or vugs.
Please let us know if any questions.
measurements: P-CA-1~ P-CA-7: 9-10 cm/ P-CA-8: 8cm
Share
View full details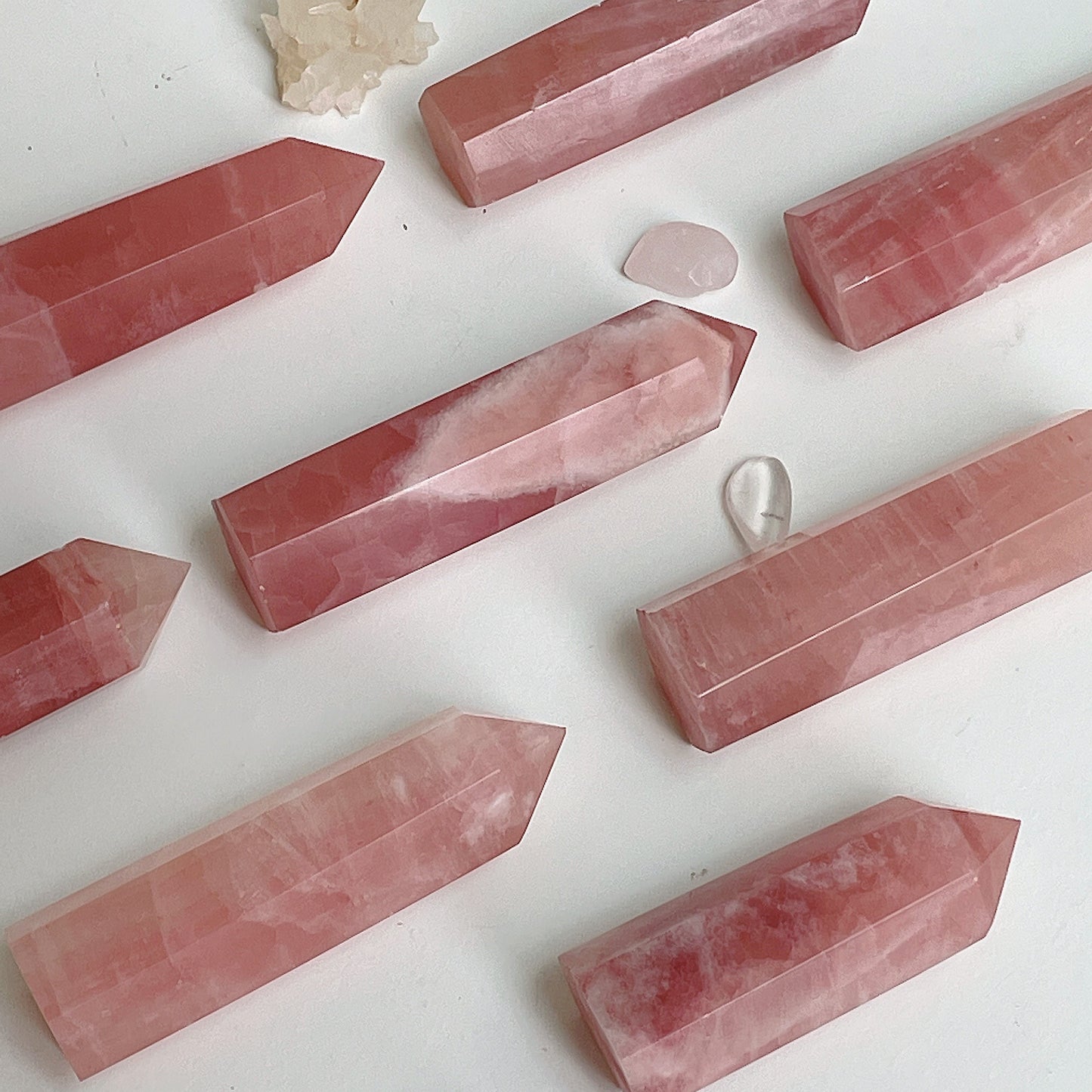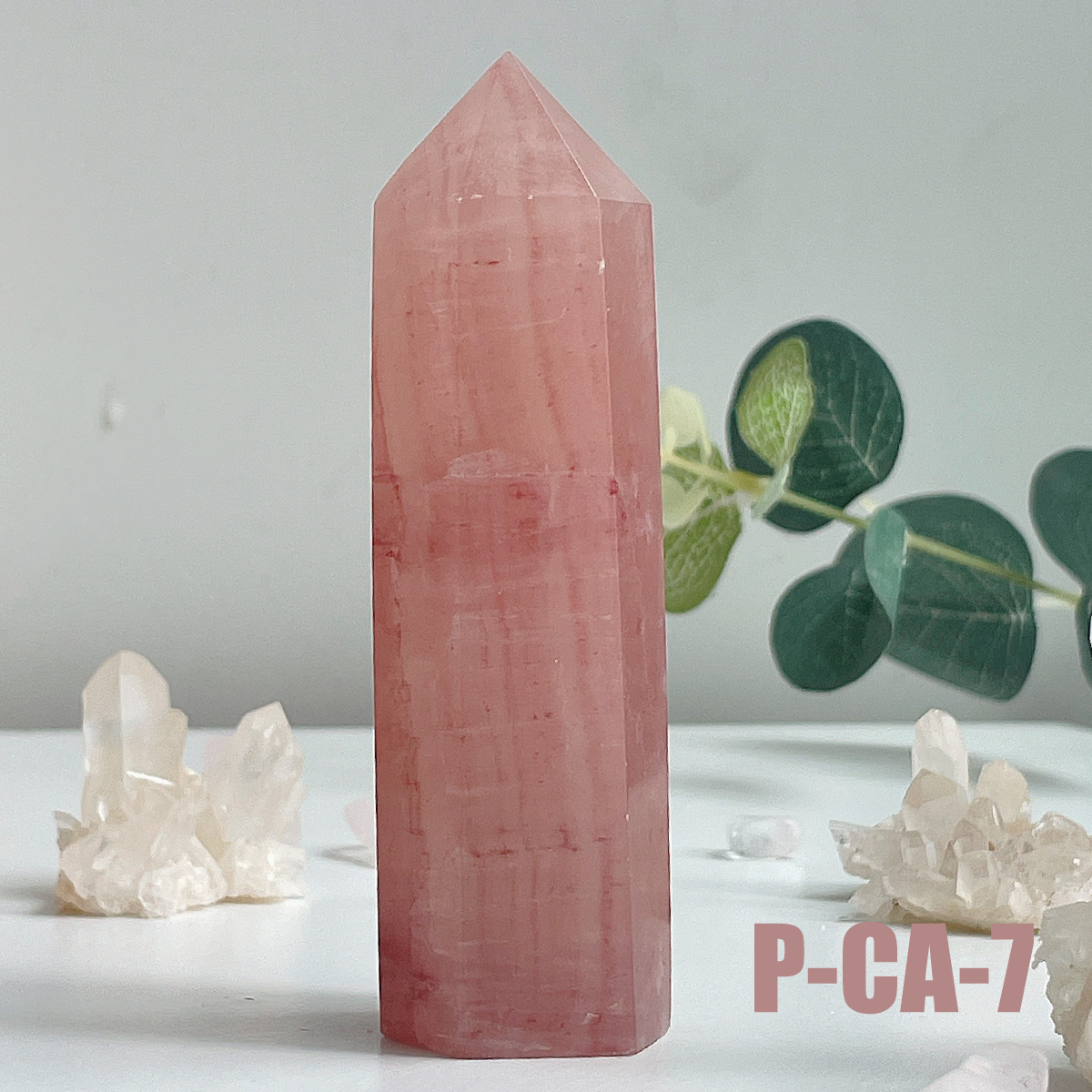 FAQs
✨What makes FRIKA's product so different and unique ?
Bringing the Western adventurous spirit combing with artistic creation, FRIKA's candle & Fragrance is one of the kind. It's a mixing pot of all the natural elements as well as connection with human being. The special burning, smell and relaxing moment is here to take good care of you and boos your energy.
✨What are your Candle made of?
FRIKA's candle is made out of Pure Organic soywax from USA, our cotton core / wood wick imported from USA, We use sustainable products that are vegan, cruelty-free, phthalate-free, and never tested on animals.
✨ What can i do with the Candle Jar?
FRIKA's candle jar is special design and can tolerate high temperature, we encourage for reuse and recycle for plants, storage and be as creative as you can be, it can be put in the oven as well! Surprise us with your creation.
✨Where are the Crystals from?
All of FRIKA's crystals are purchased directly from the origin countries. Before making our crystals into products, our team washed and filter each of  the crystal with pure water, setting it under sun and moonlight, purified with Califorina flora white sage to make sure crystals are pure and charged with energy.
✨What's your shipping arrangement?
FRIKA values your time and we usually ship out in one working day on working days (Mon-Fri) , once the shipping is arranged, we will send tracking number via email to you.
Payment info
FRIKA supports different payment methods for HKSAR
 FPS: Please use the code:103765798 (FREEYARD CO. LIMITED)  to issue the payment, we will arrange shipment once the payment is done.
PayMe: Please scan the Payme QR code (FREEYARD CO., LTD_below to issue the payment, we will arrange shipment once the payment is done.
 Alipay: Please scan the Alipay QR code below to issue the payment, we will arrange shipment once the payment is done.
* If there's any question, please let us know. it's our pleasure to help out!
@FRIKA Nature Collection /  FREEYARD CO., Ltd